Curtailments View
Via the new "curtailments view" you may now define and edit  wind speed depending or complete cut-offs of wind turbines.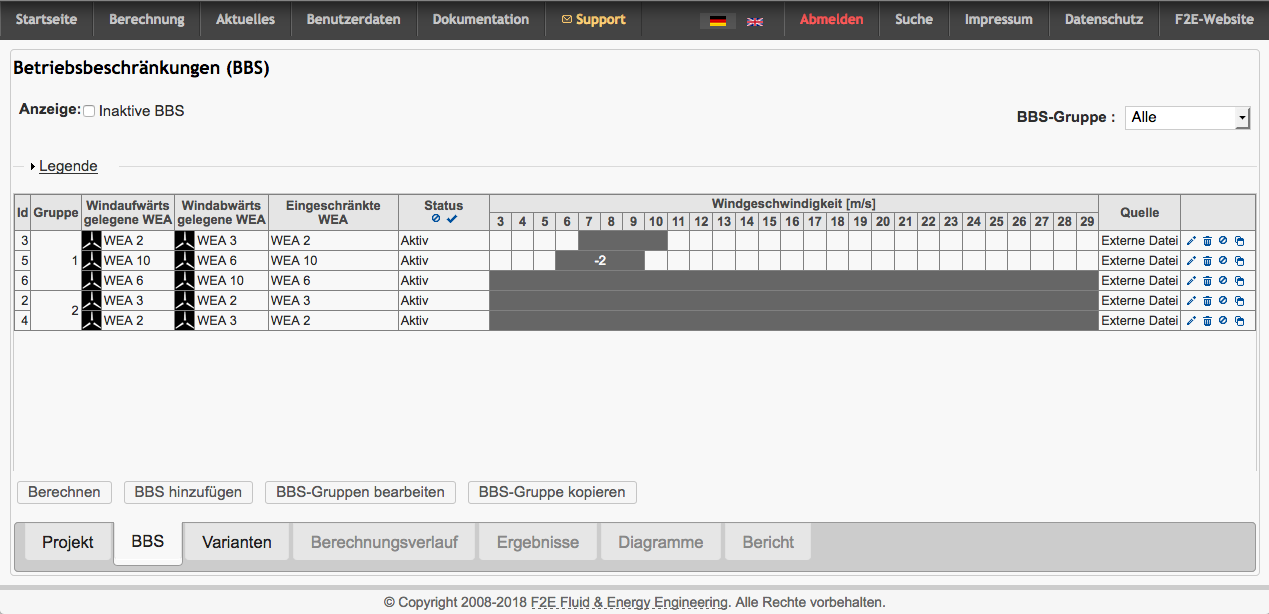 This gives you a far better overview of all cut-offs defined in your wind farm project. You may now easily add, edit, deactivate and delete cut-offs.
When editing a curtailment after running a calculation you will find wind bins with exceedances highlighted.
After the calculation a curtailment file will be provided for download. It contains all informations on the curtailments in the wind farm and it may be used as an external file for subsequent calculations.
An exemplary template for such a curtailment file may be downloaded in the section "Templates".
Downloading a KMZ-File of the Project
After running a calculation you will find a Google Earth Placemarks file (kmz) provided for download. You may use this file to import the wake2e-map into Google Earth.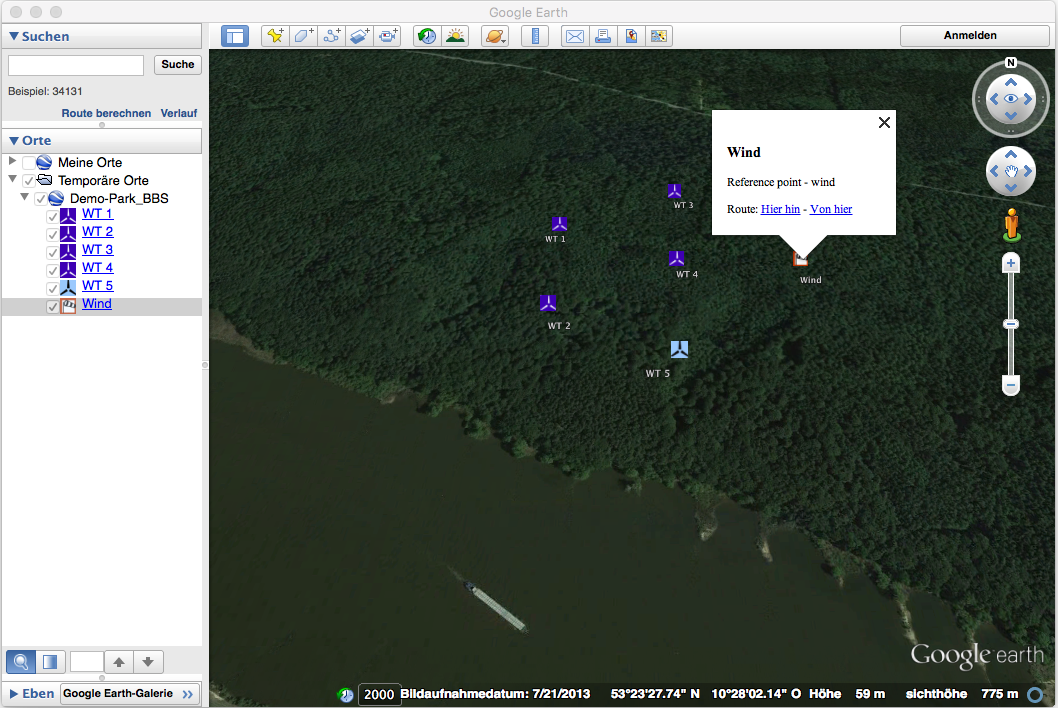 We hope that you will appreciate the new features and we are looking forward to your feedback.
Best regards
Your F2E-team