Wake2e version 3.9-17, released today, provides an updated pdf-report as well as the option to delete curtailment-groups.
The pdf-generation of our calculation reports was completely revised. A comment field was added where you can add notes to the report. These notes will then appear in the first chapter of the pdf-report.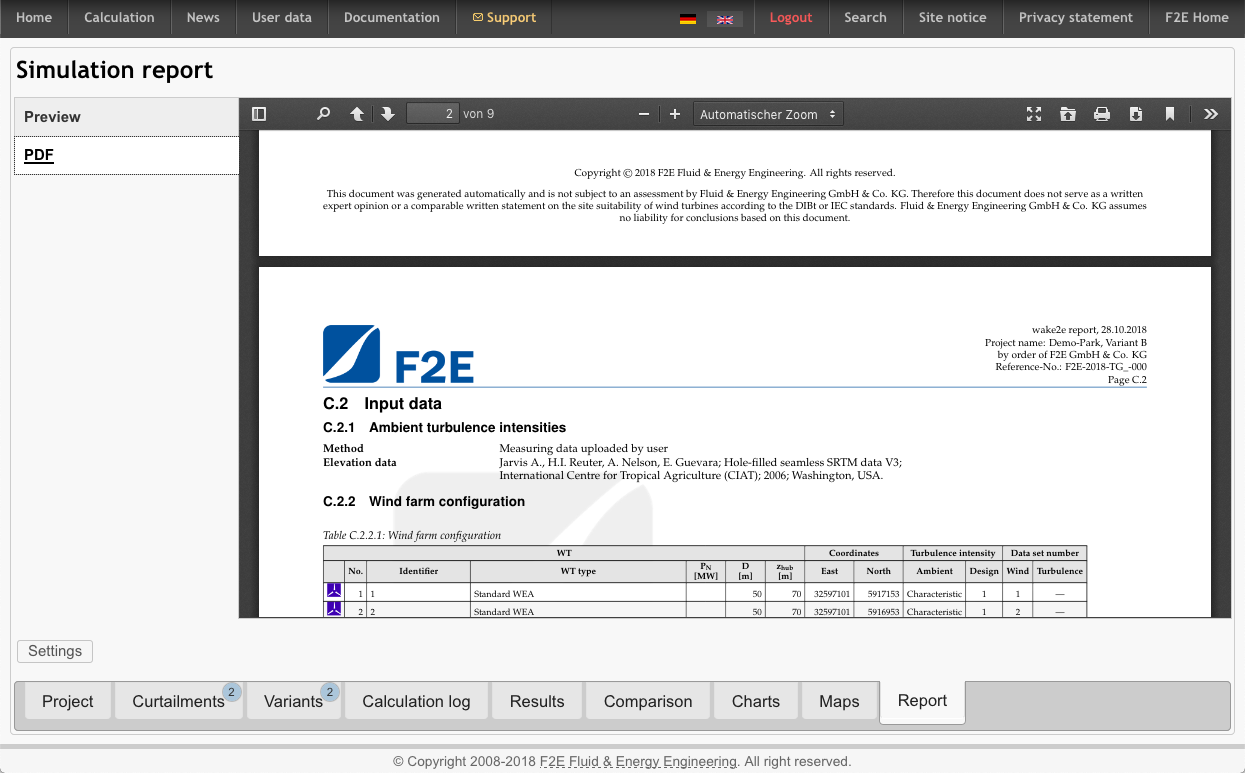 The generation of the PDF document is now much faster and the pdf will be generated immediately once you call the report function. The display of the pdf-report is now compatible with all web browsers so that it is no longer necessary to download the pdf-report in order to view it.