We just updated the wake2e-website.
The following new features are now available:
Map display:

You can switch the map to full screen mode.
A search button was implemented to search for WTs within the map.

Wind farm data:

You can select a couple of WTs and form a group.
The parameters of a group of WTs can be edited simultaneously.

File download:

The files available for downloading are now displayed as a table.
You can preview the files on the web site.

A link to the list of all supported wind turbines has been implemented on the calculation page.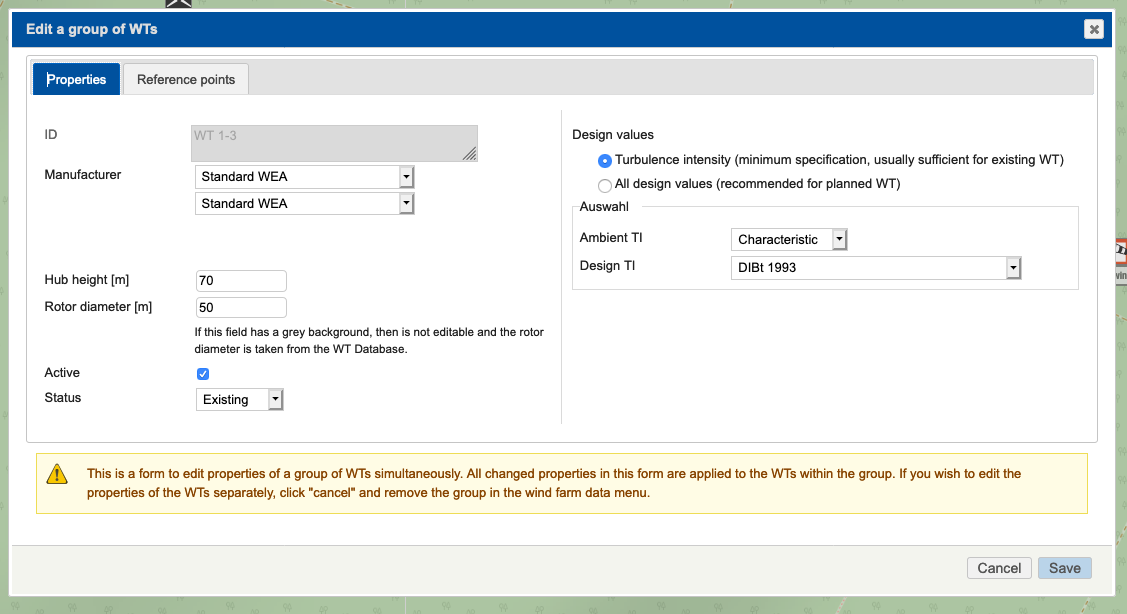 The calculation program itself is not affected by these changes.
We hope that you like the new features and we are looking forward to your feedback.