Using customised WT labels in the map
In the project settings the user may define whether the wind turbine's number ("WT 1") or its name (the "ID" column in the WT list) shall be displayed as label in the map.  To do so choose "Map display" in the menu "Extended settings". After saving this change the map will be rebuilt.
This setting does not change after resetting the project, loading a new project or logging in or off.
WT icon for cut-offs
If there are cut-offs defined for a wind turbine, the WT icon in the map and in the WT list will have an additional badge in the upper right corner.

Parameter of material and nearest neighbour are included in WT properties
After the calculation the slope parameter of the S/N-curve as well as the distance to the nearest neighbour are now also shown in the display of the WT properties in the map.
Page for calculation results
After running the calculation the results are now displayed on a separate page. Warnings, notes and error messages are beeing highlighted in the w2e.log report. Input and result files can also be displayed within this page.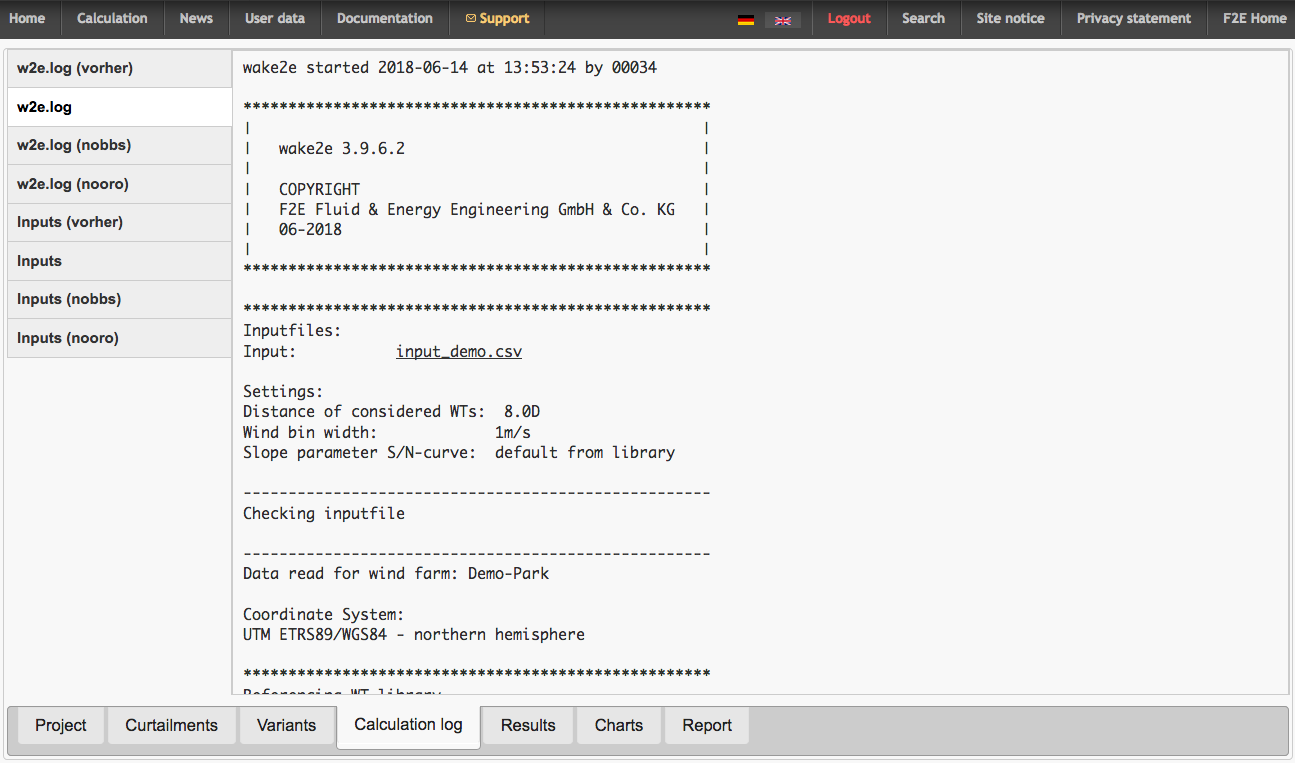 Suggestion of e-mail addresses when creating the invitation for a project review
When creating an invitation for a project review wake2e suggests the e-mail addresses of users who have been invited to previous project reviews.
Changed invitation e-mail for project reviews
The e-mails which are sent when creating project reviews have been revised.
If the person invited is not a registered user of wake2e she or he will be informed in the invitation e-mail that an access key will be sent in an additional e-mail.